Community, Production, and Video Game Management
Ottawa-based indie studio Breakfall recently released Starwhal, a narwhal space combat game, on PlayStation platforms. As players settle in and discussion turns to the merits of the game's quirky neon presentation or multiplayer mechanics, one person's hard work is likely to escape remark: Cellar Door Games producer and Canadian indie organizer extraordinaire Marie-Christine Bourdua assisted Breakfall with their PR efforts. Bourdua was kind enough to take time out of her busy schedule to discuss her recent successes and the business of video game production.
Bourdua occupies one of the less celebrated roles in an industry increasingly open to public interest. Gamers have a fair understanding of what it means to be an artist, coder, composer, or designer, and many creative types aspire to occupy these positions in a professional capacity. But the business side of the industry remains somewhat less glorified, less amenable to the cultivation of fame. In this context, the name Bourdua has been making for herself is all the more impressive. She is happy to demystify the nature of her work:
My day-to-day job is to handle emails and make sure the schedule is on track. So far, I've mostly worked on ports, which demand a lot of organization with the platform (Steam, Microsoft, Sony). I also like to do PR and make sure we get covered when the game comes out.
While business and administrative tasks make up the bulk of her responsibilities, Bourdua sees production as an integral part of a development team's overall work. Her philosophy is that the producer should be the catalyst that allows other team members to thrive in their roles without distraction.
A programmer is coding, a designer is designing, an animator is animating, and so on. My vision of my job is being that person that brings all these beautiful people together and try to glue the project together. And do everything in my power to let them do their work and let me worry about the rest.
This work is especially valuable in the indie space, where a strong DIY impulse often leads creators to take on an overwhelming burden of responsibilities for which they are sometimes unprepared or ill-equipped. And Bourdua's approach seems to be working: she has had a hand in the success of a number of beloved games in recent years.
Into the Deep End
Before embarking on a career in video games, Bourdua worked as a PR manager in a publishing house and did project management work for a creative agency. Hopelessly attracted to the game industry, she cultivated friendships in the community in Montreal and did some translation on the side for the Mont-Royal Games Society.
Eventually, her partner, Polytron programmer Renaud Bédard, secured a position at Capybara Games, and the two moved to Toronto. Around the same time, Polytron began development of the PC port of Fez. Concerned about Bédard's workload, Bourdua reached out to Polytron to offer her services.
I sent an email to Phil Fish saying something like, "Hey, I'm a project manager, pretty sure I can be useful." That's basically how I started with Polytron! Two years later, I had worked on six ports of Fez (PC, Mac, Linux, PS3, PS4, and PS Vita) and helped the company get in better shape. I was also the one managing Polytron for two years, handling all the financial and administrative matters.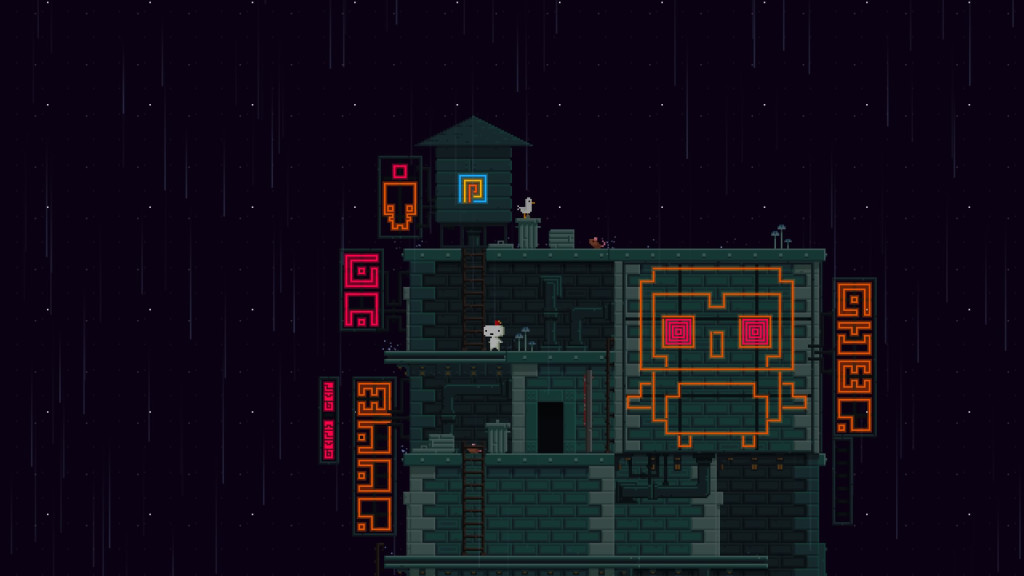 The Fish-fueled Fez hype-train was obviously already speeding full-steam ahead before Bourdua joined the team, so she may not have had as much straight PR work to do, but she was involved in a number of other projects in addition to managing several ports. One such project was Polytron's investment in the upcoming interactive musical experience Panoramical as part of their "Polytron Partners" initiative.
Bourdua is candid about the challenges faced by Polytron, which has gotten a lot of attention over the years for things not directly related to its business or its games, and what it was like to work in that kind of environment:
Lots of things can jeopardize a project when you are only two in a company. Polytron always has been quite unstable only because we are so small with a giga project and sometimes we were missing resources.
These challenges culminated in the company being the target of a hacking attempt last summer.
I was lucky to be in there with my partner. August was especially rough. We had to do serious damage control while handling our 5-week-old baby boy. It wasn't how I expected to spend my maternity leave. But looking around me, a lot of my dev friends had it worse than me. I'm just sad I can't help everyone.
Looking back on it now, Bourdua sees the attack as a learning experience, and her response reveals just how central community, friendship, and support are in her work and her motivation.
A New Cellar Door Opens
In the immediate wake of multiple ports of the acclaimed Fez, Cellar Door Games brought Bourdua on board to help with their own PlayStation port of Rogue Legacy. She relished the opportunity to work in a larger team.
I was so excited about this opportunity. It had been a while since I had a real team to work with and seriously, [Cellar Door Games co-founders Kenny and Teddy Lee] are the best! For the team-oriented producer that I am, it's a real bliss to be part of Cellar Door Games.
While she briefly laments that she only joined Polytron and Cellar Door Games after their flagship games had already been developed, she excitedly lets slip that Cellar Door Games is working on a new project. She is eager to help guide the team through a project from start to finish. When pressed for details, she will only reveal that she has seen preliminary art, and that it promises to be "a beautiful and fun project".
Bourdua had been splitting her time between Polytron and Cellar Door Games for some time when she announced on 13 January that she would be leaving Polytron. She admits to being unaware of specific details of any future plans for the company, but she would be surprised if Polytron doesn't work on a new project in the future.
People Projects
As someone who gets so much fulfilment out of working with teams to see projects through to completion, it should come as no surprise that Bourdua's other passion is community building. She has played an important role in putting together events like Gamercamp (a festival that ran from 2009 to 2014) and is a founder of Torontaru, a monthly social event for the Toronto gaming scene.
Bourdua believes community events like these are more than just fun diversions, but serve an important purpose:
I think it's so important to feel part of a whole and solid community. When I started to work in the industry, that's exactly what seduced me. The sense of sharing and helping each other. I can't count how many times I've been helped or I helped another studio.
Before the first Torontaru event, the organizers warned the owner of the bar that served as the venue that they should expect thirty people. In reality, closer to seventy people attended. Since then, it has remained a popular event. And a highlight for Bourdua is the opportunity to connect people together:
I think these events are so important for meeting people, but also to truly build relationships. When there's a new person at Torontaru, I like to welcome them as much as I can, but I also have other people to talk to. So my favourite thing is to introduce them to somebody else that I know will have lots in common. More than once, I had new people thanking me for introducing them to nice people. That is such an amazing feeling!
Bourdua herself is proof that personal connection and relationship-building can lead directly to tangible opportunities. It was at Gamercamp 2013 that Bourdua struck up a friendship with Breakfall programmer Jason Nuyens. After they met again at the next year's event, Breakfall enlisted Bourdua to help launch exploration-based platformer Marvin's Mittens on Steam in December, and to assist with PR for Starwhal as they prepared for its PlayStation release.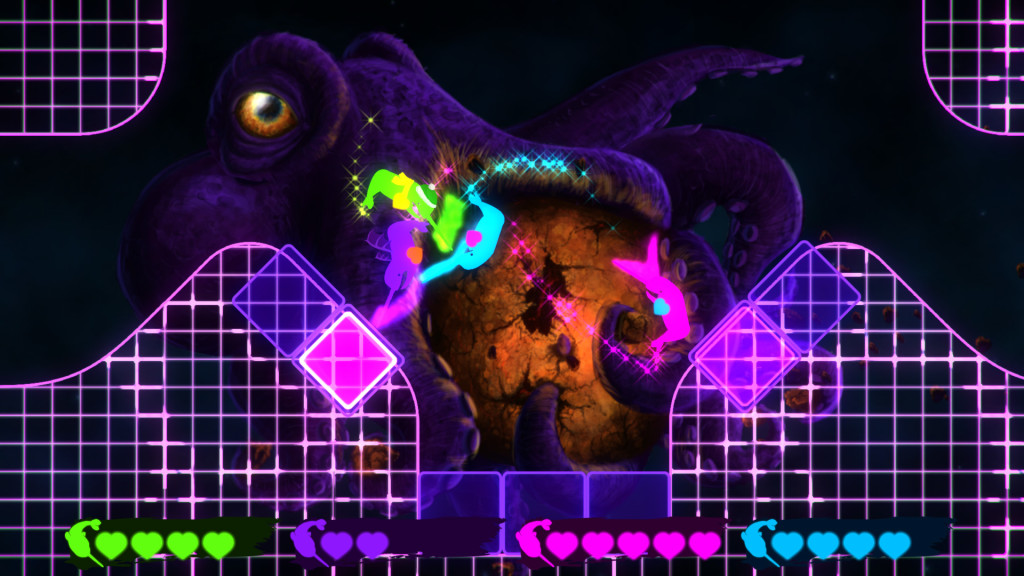 In addition to Bédard, whose "passion for programming and video games is contagious," Bourdua cites Capybara Games president Nathan Vella and Gamercamp founder Jaime Woo as major influences and mentors.
They both have something that I'm trying to work on every day: they have vision. You can tell that every decision they make is thought in a way that it will make sense in the future.
While she admits that this kind of long-term planning is a skill she is still cultivating, she is happy to share advice based on her own experience and lessons she has learned over the past few years. For Bourdua, a key characteristic of a successful producer is a drive to take care of people:
Chances are that the people you work with are probably not super organized, so you need to be on top on things for everyone. I think that the well-being of the individual comes first. If your teammates are happy, your project is happy. If you have to push or squeeze your calendar to make people happy and healthy, DO IT.
And for those seeking to join the ranks of a game studio's front office, she emphasizes patience and stresses the importance of getting involved as much as possible:
Be patient. People need to get used to your name and a reputation does not build by itself. Especially as a producer or project manager, trying to be involved in whatever you can helps a lot. You are meeting people at events and it really makes a difference.
Production and management are not typically the kind of work to attract much attention outside of the industry, but for those in the know, it is difficult to overstate the value of a good producer. In the indie space, with its culture of connection and collaboration, Marie-Christine Bourdua has been able to carve out a body of work that is respected by her peers and appreciated by the gaming public.

This Old Neon would like to thank MC Bourdua for agreeing to speak to us about her work.
Join the conversation! Comment on this article at This Old Neon's community forums.