At least until Shanghai Disneyland opens in 2016...
This past July, I was able to complete the Disney world circuit, visiting Hong Kong Disneyland amidst a torrential downpour. Having visited Tokyo Disneyland and DisneySea in June, it was a surreal moment being able to say that I have been to them all. In my previous article, I mentioned how different Disneyland Paris felt than the two American resorts. The resorts in Asia were no exception, as the local culture played a major role in my experience.
The parks in Tokyo were outstanding. Both were spotless, the people were patient and friendly, and hardly any English was spoken by employees and park-goers alike. While Tokyo Disneyland was fun, it was familiar. Tokyo DisneySea was the crown jewel of the resort, as nearly everything in the park was exclusive to Japan, including Journey to the Center of the Earth, one of the most well-themed rides I have ever been on. Regarded by many to be one of the best theme parks in the world, Tokyo DisneySea had everything: rides, jaw-dropping themed areas, a mix of local and international food (including alcohol), and the nicest staff I have ever encountered. I spent two full days at this park, and I would have liked to have spent at least two more. Sure, the tacos I had in the South American themed area were more like teriyaki beef and rice in a soft bread thing that was supposed to be a tortilla, but this is exactly what I love about the international parks. The local culture bleeds through in almost every area. No matter where I was, it was obvious that I was in Japan, not the United States.
Visiting Hong Kong Disney one month after Tokyo, I had high expectations. While portions of the park were absolutely incredible, the rest left much to be desired. This park is young compared to the others, and there is still not enough there to fill an entire day, even after the recent additions of three new lands. I was able to go on all the major attractions a few times, and still ran out of things to do after about four hours. The rain and wind were so fierce that it felt like a monsoon, which may have contributed to the light crowds in the morning. Unlike Japan, this park had some food options that did not appeal to me, like the barbecued Korean squid. Mystic Manor and Big Grizzly Mountain Runaway Mine Cars were both fantastic attractions, worth the price of admission, and exclusive to Hong Kong Disneyland. I found the staff to be friendly, but not nearly as accommodating as their counterparts in Japan, not because of language, but because they seemed less outgoing and smiled very little. I was impressed with the effort Disney took to adhere to local culture. The pathway to the park entrance had a bend in to follow proper feng shui, and the Mystic Manor attraction differed from the haunted house attractions at other parks, as the Chinese view death and the afterlife differently.
I have about a year to bask in my worldly achievement before Shanghai Disneyland opens in the summer of 2016. As my Chinese Visa is valid for the next ten years, I sincerely hope that I will save up some money and make it there one day. With the recent announcement of Star Wars Land coming the the US parks, I might have to do some domestic travel first!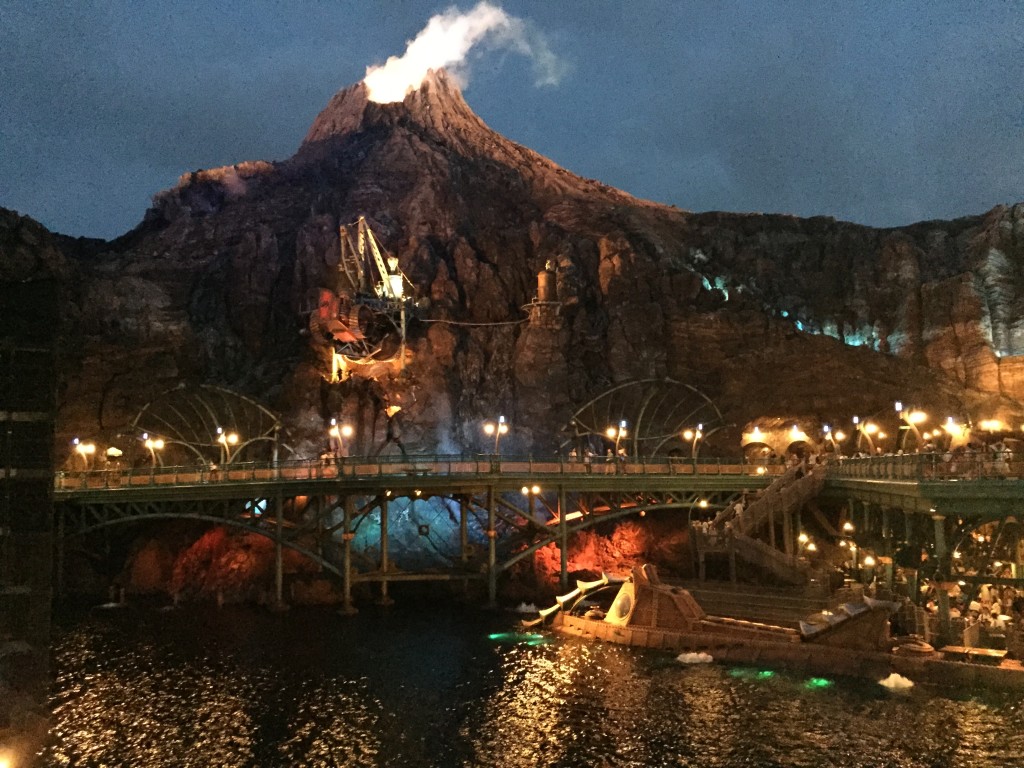 Join the conversation! Comment on this article at This Old Neon's community forums.
Works Cited
Niles, Robert. "Ranking the Disney theme parks: What is the world's best Disney park?" Theme Park Insider. 31 July 2012. Web. 3 September 2015.